Greek mountain tea or shepherd's tea, is made from the leaves of plants from the Sideritis species. The tea is enormously popular in Greece, particularly in the winter months and has been drunk for its health benefits for many many years.
It has been known in Greece since antiquity and was first mentioned by Theophrastus (372-287 BC).The scientific name Sideritis comes from the Greek word sidiros; which means iron and was given to the plant because of its ability to heal the wounds caused by iron objects e.g. swords.
According to others it was named Sideritis because it is a natural source of iron and is also known as ironwart. It is made from freshly harvested herbs in the Mediterranean, is caffeine free and contains natural antioxidants.
There are over 150 species of Sideritis plants and researchers have found that all species have shown to have anti-microbial, anti-inflammatory, antioxidant and anti-spasmodic properties. They are rich in a number of natural antioxidants, including flavonoids, and almost all species also contain essential oils.
Researchers also found that extracts made from Sideritis helped lower blood pressure levels while helping blood vessels to relax and that drinking Greek mountain tea led to less inflammation in the gastrointestinal tract, likely due to the presence of phenols and antioxidants found naturally in the plant.
Instructions
Fill your pot with the water; turn heat to medium-high
Place your tea leaves in the water and let boil for 2 - 3 minutes
Pour tea into cup while carefully using a strainer to catch the tea leaves
Sweeten with sugar or honey (optional) and enjoy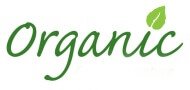 Paper bag 40g e