Greek spaghetti recipe with red peppers
Traditional homemade spaghetti recipe with roasted red peppers
spaghetti recipe
Spaghetti recipe with red peppers
A simple and quick pasta dish that includes the sweet silky taste of red pappers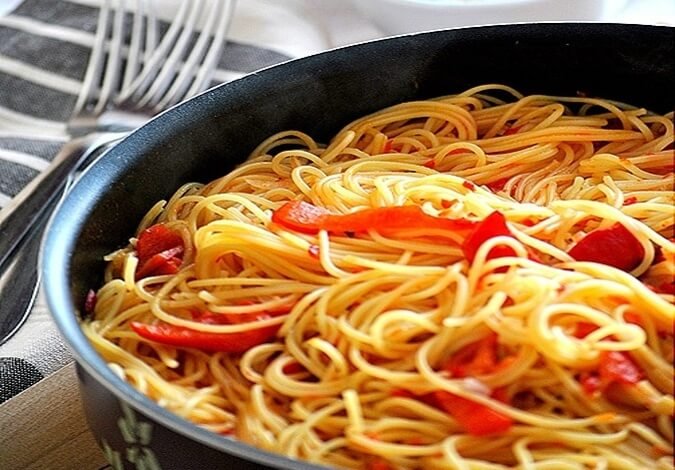 Ingredients
1 package spaghetti No 6 or No 10

1 jar roasted red peppers (450 g.)

5-6 tbsp extra virgin olive oil

1 medium onion chopped

1/2 cup white wine

salt, pepper,

about 5 cups of 250ml warm water

Parmesan
Method
We are going to cook the spaghetti wthout drain it.
Heat the
olive oil
in a large saucepan over medium heat. Add the onion and cook for 3-4 minutes until softened but not browned.
Drain the roasted peppers, cut 2 of them into slices. Puree the remaining peppers in a food processor.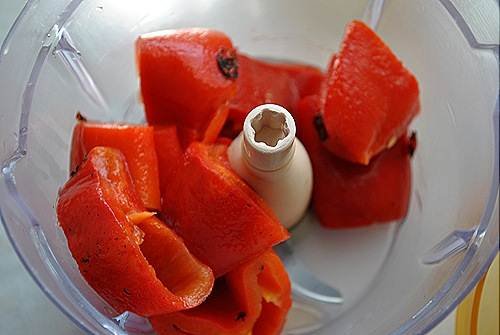 Add the sliced and pureed peppers in with the onion
Stir for 2 minutes and then add the wine.
Stir the sauce for 5 minutes and add the warm water, salt and pepper
Bring to the boil, add the spaghetti and follow the cooking times as specified on the packet.
Serve with parmesan or with a cheese of your choice. Kali orexi (bon appetite )
Software: Kryptronic eCommerce, Copyright 1999-2023 Kryptronic, Inc. Exec Time: 0.01471 Seconds Memory Usage: 1.000198 Megabytes