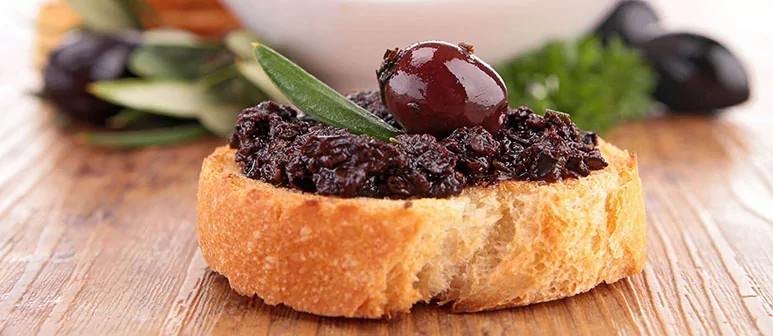 Olives and Tapenades
At The Hellenic Dairy, we're passionate about Greek olives. The world's best olives hail from sun-drenched hillsides with the perfect soil — and we believe Greece produces the oiliest, tastiest olives in the world.
Rich in vitamin E, antioxidants and monounsaturated fats, Greek olives are one of Mother Nature's most impressive superfoods. Whether you're using them as pizza toppings or as a core salad ingredient, the finest Greek olives deliver a flavour profile that can't be found anywhere else in the world.
Cured to perfection in dark warehouses, our olives are delivered to your doorstep at the peak of their tastiness. Let us bring a little slice of Greece to your home. Buy your olives from The Hellenic Deli, and take a spiritual trip to the home of democracy, mathematics and Mediterranean cuisine.
Flavoursome Tapenades for Cooking and Healthy Snacking
Our natural, organic tapenades all begin with the finest Greek olives. We only choose the freshest, tastiest olives to make our classic tapenades.
But the secret to a flavoursome tapenade is in the production process. We use fresh, natural sea salt to create that bittersweet taste so many people adore. We don't use artificial additives, preservatives or flavourings — ensuring you get the kind of authentic tapenade that's served in homes across Greece every day.
We are able to avoid the use of potentially harmful preservatives by pasteurising our tapenades. The only preservative we use is wholly natural. Lactate is used to store our olives before they're processed by culinary experts.
To create the premium product that arrives at your door, we remove the pits and husks from the olives before we start making our delicious tapenades. The result is a sumptuous olive-based spread that's low in acidity and high in flavour.