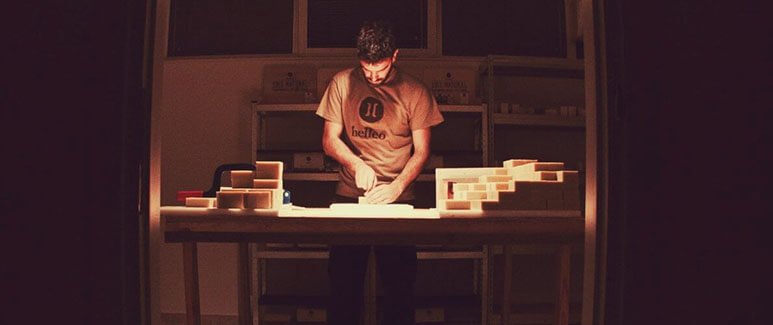 Cosmetics
We're passionate about Greek extra virgin olive oil. We've seen and experienced the health benefits it delivers. And we know that it's the tastiest olive oil in the world. But it's also a highly effective active ingredient in a range of cosmetics.
In particular, Greek olive oil is the perfect ingredient for natural soaps. That's why we use the finest organic olive oil from Crete to make our exclusive luxury soap products. We use only the pure raw ingredients, as artificial additives detract from the natural properties of olive-based skincare products.
At The Hellenic Deli, we believe that the quality and purity of our ingredients promote a healthy lifestyle. And we believe that everyone deserves to have access to the benefits these ingredients deliver at affordable prices. For us, handmade, olive-based soaps aren't luxury products — they're one of life's essentials.
Pure and Natural Soaps
All our olive-based skincare products and cosmetics are made using the "cold" process. We insist on this because it's the only way to preserve the naturally occurring nutrients in the Greek olive oil we use. During the saponification process, natural glycerine forms to create a soothing product that's kind to your skin.
Our olive-based soaps deliver deep cleansing and hydration in a wholly natural way. And because they contain no harmful chemicals, you can use them liberally on your skin and hair.
Handmade with Love
At The Hellenic Deli, we're passionate about food and cosmetics. We want to maintain a human connection with all our customers, which is why all our olive-based soaps are handmade in the UK — using authentic Greek olive oil.
When you buy one of our premium cosmetics, you're getting an eco-friendly, fully biodegradable skincare product. This means you can be kind to your skin AND the environment.
Every soap and cosmetic product we sell has its own identity. That's because nothing we make is mass-produced by machines. Everything is handmade with love — because our natural products deserve the very best treatment.